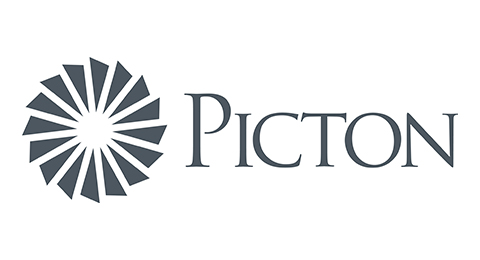 Established in 2005, Picton is a Real Estate Investment Trust investing in UK commercial property. Our diversified portfolio consists of 47 assets across the industrial, office, retail and leisure sectors. Through our occupier focused, opportunity led approach, we aim to be one of the consistently best performing diversified UK REITs. To us this means being a responsible owner of commercial real estate, helping our occupiers succeed and being valued by all our stakeholders.
Picton has net assets of over £500 million, with the portfolio valued at £665 million, as at 31 March 2020. Over 80% by value is invested in the industrial and office sectors.
Picton recognises the increasing importance of sustainability to all stakeholders and has implemented a road map to ensure a process of continuous evaluation and improvement in this and other areas of ESG.
Picton first reported annual EPRA sustainability measures in 2014 and has participated in GRESB since 2017. This year we undertook a materiality assessment in order to identify those sustainability issues that are most relevant to our business. The results highlighted 12 key material areas, which we have grouped into the following themes:
Our approach to sustainability
Ensuring our buildings exceed expectations
Focusing on the environment
Working with our stakeholders
Focusing on our employees
These material issues have been aligned to a sustainability framework and embedded within our overall corporate strategy. We now intend to set clear targets against each of these strategic priorities, so that we can effectively measure and improve our sustainability performance on an ongoing basis.
Picton has recently carried out several significant refurbishment projects and incorporated many environmental initiatives at these assets.
"This is an exciting moment to be joining the Better Buildings Partnership and become part of a growing movement within the industry that has recognised the requirement and urgency to change how our industry manages sustainability. We look forward to getting involved and being part of that positive change." Michael Morris, Chief Executive, Picton
Access Picton's latest Sustainability Report here.