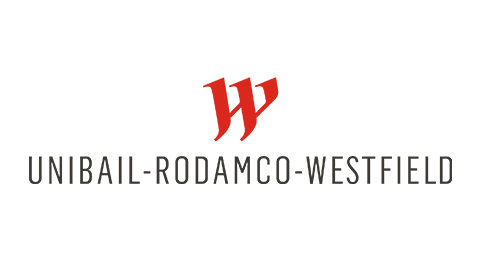 Unibail-Rodamco-Westfield (URW) is a premier global developer and operator of Flagship Destinations, with a portfolio valued at €60.4 Bn as at 30th June 2020, of which 86% in retail, 7% in offices, 5% in convention & exhibition venues and 2% in services. Currently, the Group owns and operates 89 shopping centres, including 55 Flagships in the most dynamic cities in Europe and the United States.   
Its centres welcome 1.2 billion visits per year. Present on two continents and in 12 countries, Unibail-Rodamco-Westfield provides a unique platform for retailers and brand events and offers an exceptional and constantly renewed experience for customers.   
With the support of its 3,400 professionals and an unparalleled track-record and know-how, Unibail-Rodamco-Westfield is ideally positioned to generate superior value and develop world-class projects. As at 30th June 2020, the Group had a development pipeline of €6.2 Bn.   
Since 2007, Unibail-Rodamco-Westfield has defined an ambitious Corporate Social Responsibility (CSR) strategy in continental Europe. Between 2006 and 2015, Unibail-Rodamco-Westfield had already achieved a cumulative reduction of 33.8% of its energy intensity and 65.1% of its carbon intensity. In 2016, the Group took up a new long-term challenge in continental Europe, with its Better Places 2030 programme, structured around one main target: to reduce the Group's carbon footprint by -50% by 2030 (vs. 2015). In doing so, the Group was the first listed real estate company to incorporate CSR in its entire value chain and address the wide scope of indirect carbon emissions resulting from construction works, transportation of visitors and employees, and energy consumption by tenants. As part of URW's global integration agenda, the Group's CSR strategy, Better Places 2030, was extended to all regions of the Group in 2019.  
BETTER SPACES: -20.5% carbon emissions from our operations including tenant energy consumption since 2015
BETTER COMMUNITIES: 100% of our shopping centers work with local or national charities, hosting at least one social or environmental event each year
BETTER TOGETHER: 64% employees with individual CSR objectives (86% in Continental Europe)
Access the Group's CSR performance on all Better Places 2030 targets here. 
"Unibail-Rodamco-Westfield is delighted to partner with the Better Buildings Partnership to learn, share best practice and get involved in important discussions for London's landscape. To support sustainable cities, our Design & Construction team works with the best architects, engineers and construction partners to implement low-carbon and circular economy solutions, introduce eco-friendly building materials and develops partnerships for greener transport. Through our Better Places 2030 CSR strategy, our shopping destinations, residential developments and offices have the power to positively impact local communities and reduce their environmental footprint. I am particularly proud of Westfield London and Westfield Stratford City, which have both received Green Apple awards for our waste management performance, energy efficiency initiatives and biodiversity & green infrastructure projects, use 100% Green electricity for common parts and most tenants, and have achieved zero waste to landfill for over 8 years." Scott Parsons, Regional Managing Director, UK & Italy at Unibail-Rodamco-Westfield