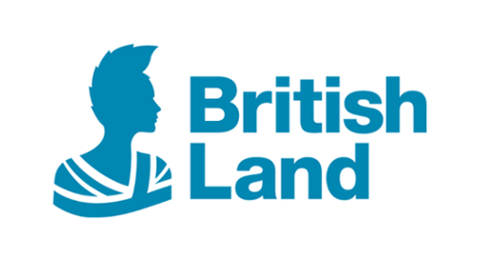 British Land develops, manages and finances a portfolio of high quality commercial property, focused on retail locations around the UK and London offices and residential. Sustainability is at the heart of British Land's business strategy and supports the company's focus on Places People Prefer – creating positive social and environmental outcomes, and delivering lasting value for the business, its stakeholders and the wider society.
British Land's 2020 sustainability strategy is built around four focus areas where it can achieve the greatest positive impacts:
Wellbeing: driving preference by designing and managing spaces that promote wellbeing and productivity.
Community: building trust by supporting successful, integrated local communities.
Future proofing: generating cost efficiency and income from future-proofed assets.
Skills and opportunity: developing skills and opportunities to help local people and businesses grow.
£19.7 BILLION ASSETS UNDER MANAGEMENT
40% ENERGY REDUCTION SINCE 2009
£10M ENERGY EFFICIENCY SAVINGS FOR OCCUPIERS
"Here at British Land, we want our occupiers, local communities, investors, staff, suppliers, the people who work, shop and live in our buildings, and the wider society to benefit from our activity – creating positive social and environmental outcomes. We see sustainability as a powerful tool to deliver lasting value and positive outcomes for us and our stakeholders. We do what is right, not what is easy." Lucinda Bell, Chief Financial Officer at British Land and Chair of the Sustainability Committee
//php dpm ($content);?>