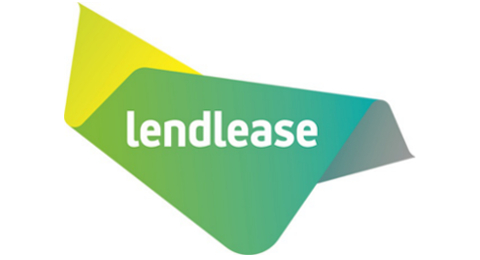 Lendlease's global investment platform spans Australia, Asia and the UK, and the investor base for Lendlease's global investment management platform consists of circa 150 institutional investors from around the world, predominantly comprising sovereign wealth funds, large public and private pension funds and insurance companies, and other large institutional investors.
Lendlease has a long and proud history of giving equal emphasis to environmental, social and economic outcomes and is focused on delivering places that respond to the complex global forces shaping the future, including rapid urbanisation, climate change, inequality and resource stress.
Lendlease is committed to integrating sustainability practices into the management of its portfolio, and seeks to maintain leadership positions on global sustainability indices. In its capacity as a fund manager, Lendlease has a duty to act in the interests of its investment partners. In this fiduciary and stewardship role, Lendlease believes that environmental, social and governance (ESG) factors are integral to the management process of its property portfolios. This ensures that Lendlease considers what will be valuable both now and into the future as Lendlease responds to investors who are increasingly looking at the long-term resilience of their investments.
In line with Lendlease's signatory commitment under the United Nations supported Principles for Responsible Investment (UN PRI), Lendlease are committed to creating value for all stakeholders in everything we do by delivering positive ESG outcomes whilst operating in an environment that is Incident & Injury Free.
Lendlease is committed to formally evaluating the impacts and risks of ESG issues in investment and management decision making, and all Lendlease managed funds are required to develop and implement Responsible Property Investment (RPI) strategies which are guided by Lendlease's operating principles and key sustainability focus areas. It is also committed to measuring and reporting on ESG criteria and, using green rating tools and labels, to benchmark and disclose the ESG performance of its assets and portfolios.
Lendlease's RPI Policy Statement also requires that it engages and shares knowledge with stakeholders on ESG issues and collaborates with industry bodies, government agencies and like-minded stakeholders on tools, labels and incentives which promote ESG performance in the property and investment industries.
Lendlease's Responsible Property Investment (RPI) Policy is available here. 
More information about Lendlease Investment Management is available here. 
Global leader in GRESB with world's most sustainable real estate fund in 2017, 2015 and 2014
A+ rating in the 2017 UN PRI assessment (in Strategy & Governance module and Property module)
Most sustainable residential developer in the UK in 2017 for the 2nd year running (under the NextGeneration benchmark)
Lendlease has joined the BBP as sustainability is at the heart of our vision to create value for all stakeholders in everything we do by delivering positive ESG outcomes. Being a member of the BBP, gives us an opportunity to collaborate with other property owners on ESG factors, contribute to the BBP Real Estate Environmental Benchmark and also ensure that we continue to demonstrate leadership in sustainability. Victoria Quinlan, Managing Director of Investment Management for Lendlease Europe
//php dpm ($content);?>