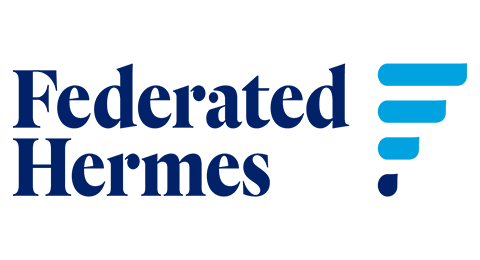 Institutional fund manager working to deliver excellent, long-term, performance – responsibly.
At Hermes Real Estate, part of Hermes Fund Managers*, we are an active institutional fund manager offering an experienced and stable investment foundation.  We aim to lead the debate and contribute to the transformation of the investment industry to the benefit of our clients, their stakeholders and, ultimately, society at large.
Our investment style and philosophy
We are committed to act consistently and clearly as stewards of the assets in which we invest, with the aim to deliver investment excellence. With a strong focus on income delivering returns and a disciplined approach to risk, we seek to consistently out-perform on a risk adjusted basis to deliver robust and repeatable performance in line with our fiduciary responsibility to our clients. We see environmental, social and governance (ESG) risks as business critical to our funds and are committed to embedding responsible investment  principles across our investment practices.
Our strategy draws on understanding how occupiers assess real estate and the needs of communities, which enable us to deliver buildings that anticipate and respond to market demands. We have a clear understanding of the drivers of future performance, including an in-depth understanding of how occupiers assess real estate and of the evolving regulatory framework. We comply with all current legislation and demonstrate preparedness for forthcoming regulatory requirements.
We believe that responsible, long-term investment enables investors to manage ESG risks while capturing the social as well as the purely economic benefits of real estate. We have been championing the case for many years to integrate responsible investment principles in real estate investment and asset management processes and are working with the industry to develop tools and methods to that effect.
Hermes Real Estate
Established: Investing since 1983
Offering: Client-focused, property investment solutions
Team: 22 property professionals with 19 years' average industry experience
Assets under management: £6.9bn Gross Asset Value (GAV)**                                                   
Segregated and unitised solutions: BT Pension Scheme (BTPS) direct property portfolio, Hermes Property Unit Trust (HPUT), HUH US Real Estate income fund, Hermes Central London Limited Partnership (HCL LP), Metro Property Unit Trust, Argent market leading UK developer, MEPC specialist investor in business estates.
Geographical coverage: UK, Europe, Americas, Asia Pacific
* On behalf of our clients Hermes have AUM of £28.6bn (GAV) as at 31 December 2014, and advise on over £134 billion through our ESG (Environmental, Social and Governance) and stewardship services. Owned by BTPS.
** Hermes Real Estate as at 31 December 2014.
Target: reduce carbon emissions by 40% 2006-2020
Target: reduce water use by 20% 2006-2020
85% recycling across portfolio in 2013
"The Better Building Partnership has over the last few years worked effectively to help transform the real estate market by developing toolkits and benchmark to integrate environmental and sustainability management in the core of property management. Hermes Real Estate has a long established market leading Responsible Property Investment programme and we have been honoured to be part of this group of leading commercial property owners. We have gained much insight through the collaborative process to help us improve our own systems and approaches. We look forward to sharing our knowledge and experience to further this fruitful collaboration and deepen its impact on the wider real estate market." Tatiana Bosteels, Head of Responsible Property Investment, Hermes Investment Management
//php dpm ($content);?>